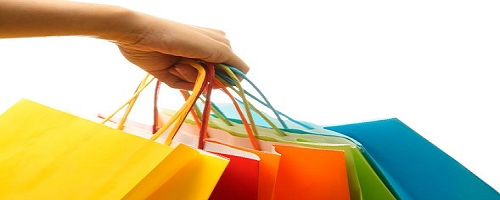 Christmas Ordering and Delivery Dates by Time Remaining
If time is running out and you still need to do some Christmas shopping, use our full table of last Christmas ordering dates and postage times to find out where you can still buy those presents and supplies. Don't forget that you can view individual retailers using our menu at the top of the page or listings on the right hand side. View all our retailers' Christmas posting dates here.
The Christmas Countdown
If time really is running away with you or you're just not quite sure what to buy your loved ones this year, there are always good old fashioned gift certificates, but the beauty of buying Amazon gift vouchers is that there are so many things you can spend them on!
Store
Products
Delivery Type
Last Order Date for Christmas Delivery

Marks and Spencer
Gift Cards
Internet
25 Dec 2017
at 12:00

Amazon
Gift Cards
Internet
25 Dec 2017

Amazon
All
Same Day
24 Dec 2017
at 00:00

Amazon
All
Prime Now
24 Dec 2017
at 00:00

Amazon
All
One-Day Delivery (Available for Amazon Prime members only)
23 Dec 2017
at 00:00

Amazon
All
First Class Delivery - Amazon and Indigostarfish
21 Dec 2017
at 00:00

Amazon
All
Free Super Saver Delivery - Amazon and Indigostarfish
20 Dec 2017
at 00:00

Amazon
All
BFPO
06 Dec 2017
at 00:00

Halfords
All
Reserve & Collect
23 Dec 2016
at 16:00

Magazine Group
All
Standard
23 Dec 2016
at 00:00

Sky Digital
Sky Player
Instant Activation
23 Dec 2016

Dorothy Perkins
All
Express
22 Dec 2016
at 18:00

Wallis
All
Express Delivery
22 Dec 2016
at 18:00

Gear 4 Music
All
Standard
22 Dec 2016
at 14:00

White Stuff
All
Express Delivery
22 Dec 2016
at 13:00

Baby Monitors Direct
All
Standard
22 Dec 2016

Furniture123
Products available on next day
Next Day Delivery
22 Dec 2016

Marks and Spencer
Clothing, Home, Beauty, Wine, Gifts & Entertainment, Gift Cards and Vouchers
Nominated Day
21 Dec 2016
at 19:00

Marks and Spencer
Flowers
Nominated Day
21 Dec 2016
at 18:00

Bhs
All Other Products
Express Delivery
21 Dec 2016
at 16:00

Hotel Chocolat
All
UK Next Day
21 Dec 2016
at 16:00

Half Price Perfumes
All
Standard
21 Dec 2016
at 15:00

Tesco
Clothing
Express Delivery
21 Dec 2016
at 15:00

Boots
All
Next Day Delivery
21 Dec 2016
at 14:30

Blacks
All
Standard
21 Dec 2016
at 14:00

Millets
All
Standard
21 Dec 2016
at 14:00

Sainsbury's
All Other Small Items
Click and Collect
21 Dec 2016
at 14:00

Toys R Us
All
Standard
21 Dec 2016
at 12:00

Agent Provocateur
All
Courier (Same Day London Deliveries 18:00 - 21:00)
21 Dec 2016
at 00:00

Agent Provocateur
All
UK Express Delivery
21 Dec 2016

Agent Provocateur
All
Express Delivery (Australia, New Zealand & Far East )
21 Dec 2016

Agent Provocateur
All
Standard (USA, Canada & Europe )
21 Dec 2016

Agent Provocateur
All
Express Delivery (USA, Canada & Europe )
21 Dec 2016

Agent Provocateur
All
Standard (Australia, New Zealand & Far East)
21 Dec 2016

Agent Provocateur
All
UK Standard Delivery
21 Dec 2016

Darlings of Chelsea
All
Standard
21 Dec 2016

Furniture123
All Other
Standard
21 Dec 2016

Homebase
Smaller Items
Express
21 Dec 2016

Inisght Direct
All
Next Day Delivery
21 Dec 2016

Insight Direct
All
Next Day Delivery
21 Dec 2016

Sainsbury's
All Other Small Items
Next Day Delivery
21 Dec 2016

Tesco
Wine by the case
Standard
21 Dec 2016

Tesco
Groceries
Standard
21 Dec 2016

Warehouse Express
All
Standard
21 Dec 2016

John Lewis
All
Next Day
20 Dec 2016
at 19:00

Marks and Spencer
Clothing, Home, Beauty, Wine, Gifts & Entertainment, Gift Cards and Vouchers
Standard
20 Dec 2016
at 18:00

Marks and Spencer
Large screen TVs (26?+)
Standard
20 Dec 2016
at 18:00

Halfords
All
Order & Collect
20 Dec 2016
at 16:00

Boots
All
Standard
20 Dec 2016
at 14:30

HMV
All
Courier
20 Dec 2016
at 14:00

Bhs
All Other Products
Standard
20 Dec 2016
at 12:00

Dorothy Perkins
All
Standard
20 Dec 2016
at 12:00

Toys R Us
All
Large or Bulky Items
20 Dec 2016
at 12:00

Wallis
All
Standard
20 Dec 2016
at 12:00

Ann Summers
All
Express
20 Dec 2016
at 11:00

Currys
All
Standard
20 Dec 2016

Dixons
All
Standard
20 Dec 2016

Fragrance Direct
All
Standard
20 Dec 2016

Oddbins
All
Next Day Delivery
20 Dec 2016

PC World
All
Standard
20 Dec 2016

Sainsbury's
All Other Small Items
Standard
20 Dec 2016

Debenhams
All
Standard
19 Dec 2016
at 23:59

John Lewis
All
Express
19 Dec 2016
at 19:00

Dabs
All
Next Day
19 Dec 2016
at 18:00

Big Bathroom Shop
All
Standard
19 Dec 2016
at 16:00

Cheap Suites
All
Standard
19 Dec 2016
at 16:00

Halfords
All
Next Day
19 Dec 2016
at 16:00

Hotel Chocolat
All
Standard
19 Dec 2016
at 16:00

Tesco
Books
Standard
19 Dec 2016
at 13:00

Hamleys
All
Saturday
19 Dec 2016
at 00:00

QVC
All
Standard
19 Dec 2016

Tesco
Large Appliances
Standard
19 Dec 2016

Tesco
Furniture & Clothing
Standard
19 Dec 2016

John Lewis
All
Standard
18 Dec 2016
at 19:00

Dabs
All
Economy
18 Dec 2016
at 18:00

HMV
All
Standard
18 Dec 2016
at 16:00

Hamleys
All
Standard
18 Dec 2016
at 00:00

Halfords
All
Standard
17 Dec 2016
at 16:00

Tesco
Entertainment
Standard
17 Dec 2016
at 00:00

Sky Digital
Sky HD and Sky Plus Install
Standard Sky Installation
17 Dec 2016

Boots
All
Collect in Store
16 Dec 2016
at 14:30

Boots
Heavy/Bulky Items
Standard
16 Dec 2016
at 14:30

Ann Summers
All
Standard
16 Dec 2016
at 14:00

Marks and Spencer
Hampers
Standard
16 Dec 2016
at 12:00

Homebase
Large TVs, Appliances and Garden Furniture
Standard
16 Dec 2016

Oddbins
All
Standard
16 Dec 2016

White Stuff
All
Standard
15 Dec 2014
at 17:00

Photobox
Calendars, Diaries, Cards, Mug
Standard
15 Dec 2014

Photobox
Canvas Prints
Standard
14 Dec 2014

Photobox
Photobooks
Standard
13 Dec 2014

Scotts of Stow
Non personalised products
Standard
13 Dec 2014

Sainsbury's
Large items (2 man)
Standard
11 Dec 2013

John Lewis
All
International
10 Dec 2013
at 19:00

Homebase
Furniture, Beds, Sports Equipment
Standard
10 Dec 2013

Laura Ashley
Made to measure curtains and blinds
Express
10 Dec 2013

Scotts of Stow
Personalised Products
Standard
09 Dec 2013

Sainsbury's
Silent Night/Rest Assured/Cumfilux beds & mattresses
Standard
03 Dec 2013

Sainsbury's
Sealy beds & mattresses
Standard
29 Nov 2013

Laura Ashley
Made to order sofas & armchairs
Express
28 Nov 2013

Laura Ashley
Made to measure cabinet furniture
Express
28 Nov 2013

Homebase
Leather Furniture and Furniture Suites
Standard
26 Nov 2013

Scotts of Stow
Photo personalised products
Standard
23 Nov 2013

Sainsbury's
Mattresses & bedroom furniture
Standard
21 Nov 2013

Sainsbury's
Sofas
Standard
21 Nov 2013

Laura Ashley
Made to measure curtains and blinds
Standard
14 Nov 2013

Laura Ashley
Made to order sofas & armchairs / cabinet furniture
Standard
07 Nov 2013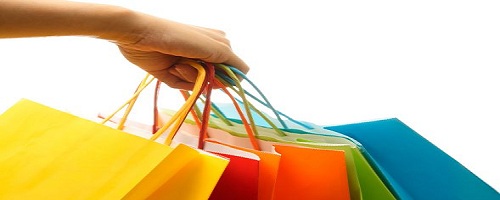 Share and Enjoy