If you're looking to buy Computers and Software from
Dabs
this year, and you require delivery in time for Christmas Day, you'll need to be aware of the following
Dabs
last Christmas ordering, Christmas delivery and Christmas posting dates.
To be sure of a Christmas delivery from
Dabs
, it's always advisable to make your purchases before these Christmas last order dates in case there are any problems with the Christmas post due to bad weather etc.
Christmas Last Order and Delivery Dates for Dabs
Store
Products
Delivery Type
Last Order Date for Christmas Delivery
All
Economy
18 Dec 2016
at 18:00
All
Next Day
19 Dec 2016
at 18:00
Award winning dabs.com was founded in 1989 and has long been one of the UK's leading e-tailers of IT and electronics equipment. With a range of over 20,000 products and categories ranging from laptops and desktops to TVs and MP3 players.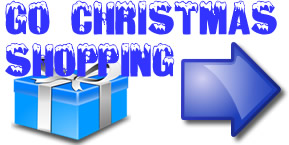 Share and Enjoy