If you're looking to buy Fragrance from
Half Price Perfumes
this year, and you require delivery in time for Christmas Day, you'll need to be aware of the following
Half Price Perfumes
last Christmas ordering, Christmas delivery and Christmas posting dates.
To be sure of a Christmas delivery from
Half Price Perfumes
, it's always advisable to make your purchases before these Christmas last order dates in case there are any problems with the Christmas post due to bad weather etc.
Christmas Last Order and Delivery Dates for Half Price Perfumes
Store
Products
Delivery Type
Last Order Date for Christmas Delivery
All
Standard
21 Dec 2016
at 15:00
Half Price Perfumes is an online pharmacy as well as a retail store based in Manchester. We source many of our fragrances in Europe, where prices are cheaper so we can keep our prices low.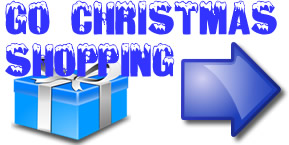 Share and Enjoy