If you're looking to buy Home and Garden from
Tesco
this year, and you require delivery in time for Christmas Day, you'll need to be aware of the following
Tesco
last Christmas ordering, Christmas delivery and Christmas posting dates.
To be sure of a Christmas delivery from
Tesco
, it's always advisable to make your purchases before these Christmas last order dates in case there are any problems with the Christmas post due to bad weather etc.
Christmas Last Order and Delivery Dates for Tesco
Store
Products
Delivery Type
Last Order Date for Christmas Delivery
Entertainment
Standard
17 Dec 2016
at 00:00
Books
Standard
19 Dec 2016
at 13:00
Large Appliances
Standard
19 Dec 2016
Furniture & Clothing
Standard
19 Dec 2016
Wine by the case
Standard
21 Dec 2016
Groceries
Standard
21 Dec 2016
Clothing
Express Delivery
21 Dec 2016
at 15:00
Tesco.com is one of the UK's leading online retailers and has expanded beyond just selling groceries online. Tesco Direct has a fantastic range of 'non-food' products, such as TVs, Laptops and furniture. Plus Tesco also sells wine by the case online and everything to do with entertainment, such as CDs, DVDs, Blu-rays and books. On top of this, there are other shops such as eDiets and DVD Rental.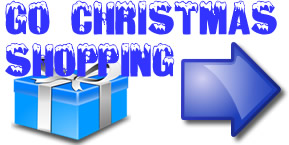 Share and Enjoy