If you're looking to buy Sports from
White Stuff
this year, and you require delivery in time for Christmas Day, you'll need to be aware of the following
White Stuff
last Christmas ordering, Christmas delivery and Christmas posting dates.
To be sure of a Christmas delivery from
White Stuff
, it's always advisable to make your purchases before these Christmas last order dates in case there are any problems with the Christmas post due to bad weather etc.
Christmas Last Order and Delivery Dates for White Stuff
Store
Products
Delivery Type
Last Order Date for Christmas Delivery
All
Standard
15 Dec 2014
at 17:00
All
Express Delivery
22 Dec 2016
at 13:00
White Stuff – 'lovely clothes for lovely people' - offer quality clothing and accessories for men and women, which are perfect for almost all aspects of life. The brand offers relaxed styling, lovely detailing and discreet branding, a refreshing and subtly fashionable alternative to the usual high street favourites. It's Fashion for lovers – not victims.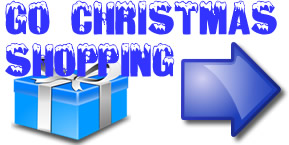 Share and Enjoy