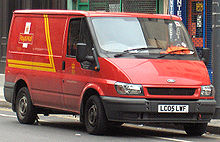 A new scheme that will see your post left with a neighbour if no-one is at home has been given the go ahead by the regulator Ofcom following an initial trial.
Royal Mail will currently extend the initiative to several homes round the country.
The postal operator has said customers welcome the convenience of letters and parcels being left at a nearby address if they are not in.
However Ofcom has said it can keep an eye on whether the scheme works as planned.
Homeowners and neighbours can be included within the scheme unless they register to opt out.
Initially, they will do that by attaching an opt-out sticker close to to their letterbox, but the regulator will ask Royal Mail to figure on an alternative, electronic opt-out system.
Royal Mail said that in most cases it might be left to postal employees to decide which neighbour, if any, a letter or package ought to be left with.
The service will retain liability for all undeliverable items till they're received by the addressee.
The extension of the service follows a three-month trial and during that time 220,000 items were delivered to an alternate address and there have been only two cases where a neighbour claimed not to own signed on behalf of a customer, Royal Mail said.
Share and Enjoy