If you're looking to buy Clothing and Accessories from
Debenhams
this year, and you require delivery in time for Christmas Day, you'll need to be aware of the following
Debenhams
last Christmas ordering, Christmas delivery and Christmas posting dates.
To be sure of a Christmas delivery from
Debenhams
, it's always advisable to make your purchases before these Christmas last order dates in case there are any problems with the Christmas post due to bad weather etc.
Christmas Last Order and Delivery Dates for Debenhams
Store
Products
Delivery Type
Last Order Date for Christmas Delivery
All
Standard
19 Dec 2016
at 23:59
Debenhams offers a unique mix of exclusive own brands including Designers at Debenhams, International brands and concessions – so we can style every aspect of your lifestyle from fashion through to homes. At Debenhams.com you can discover a whole host of inspirational ideas for her, for him, for your kids and the home. So, whatever you're looking for; fabulous fashions by all the best brands and Designers at Debenhams, all your favourite beauty names, stylish looks to spruce up the home or great gift ideas for every occasion, you can discover all this and much more.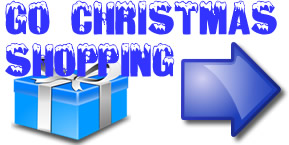 Share and Enjoy