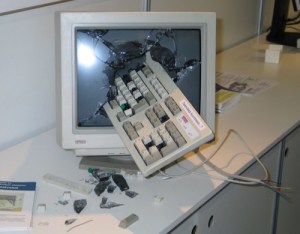 The best advice when sending Christmas cards or gifts, and especially ordering Christmas presents that require delivery, is don't leave it to the last minute!
However, if you've been a good boy or girl this Christmas and have adhered to these words of wisdom, Royal Mail may have rewarded your organisation with a right royal glitch.
Royal Mail's 'Price Finder' web site – a page that calculates postage costs based on size and weight – has folded. Other web based services such as online stamp buying, mail redirection and redilvery have also been hit.
People starting to send Christmas cards and presents from the UK are being hit by problems on a Royal Mail website.
The Christmas posting deadline for second class post is 17th December and is three days later for first class mail deliveries.
Royal Mail have reported that the problem that's been ongoing for more than a week, was caused by a migration of it's online services to a new server.
Share and Enjoy