If you live in Scotland and you want some pre-Christmas deliveries, you better get in there quickly before it's too late! That seems to be the message coming from a number of the large retailers who are finding it a struggle to deal with a huge backlog of deliveries thanks to the Winter weather.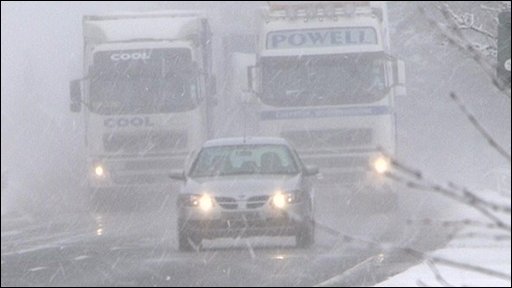 Asda, Tesco, and Sainsbury's have all stopped taking orders or suspended deliveries, after last week's wintry weather brought the whole transport network to a near standstill.
Other major retailers such as M&S, Boots and Amazon and delivery firms too, including Home Delivery Network and Parcel Force have been similarly affected by the adverse conditions. All this coming during the busies period of the year for online shopping with an estimated £6.4bn being spent over the festive period.
Grocery deliveries are not affected, it is just items sold by the 'Direct' arms of the big retailers, supplying items such as electrical goods and furniture.
We would advise our Scottish visitors to check with individual retailers before placing, or trying to place, any orders if you're hoping for a Christmas delivery as many of these retailers have stopped taking orders to contcentrate on getting out the deliveries on orders that are already in the system.
Here's the latest roundup:
Tesco Direct has stopped taking orders. Grocery deliveries still available
Sainsbury's has suspended all deliveries
Asda Direct not delivering large items and has stopped orders for in-store collection before Christmas
Parcel Force has suspended deliveries
Firebox cannot guarantee next-day delivery
Boots has suspended next-day deliveries
M&S not accepting home delivery orders
Home Delivery Network deliveries "limited" or later than normal
River Island are currently unable to take new orders. Current orders are taking 7-14 days to arrive
Both Virgin and Laithwaites wine companies cannot guarantee deliveries before Christmas
Share and Enjoy